Youth as Resources
Youth as Resources (YAR), is an innovative model of youth empowerment and youth leadership in community services and social change.  YAR is both a program and a philosophy that recognizes youth as valuable resources in their community and engages them as partners with adult residents to bring positive change in low income communities.  Over the years YAR has evolved to incorporate Youth Capital Development (YCD) into the YAR model.  YCD is a concept of youth development work that is infused in all of its programmatic activities.  Both parallel the philosophy of Chicago Area Project to empower youth.  CAP uses a very specific definition of youth work, adopted from the National Youth Agency Statement of Principles, to capture both the YAR/YCD mode:  
"The purpose of youth work is to facilitate and to support young people's growth through dependence to independence, by encouraging their personal and social development and enabling them to have a voice, influence and place in their communities and society."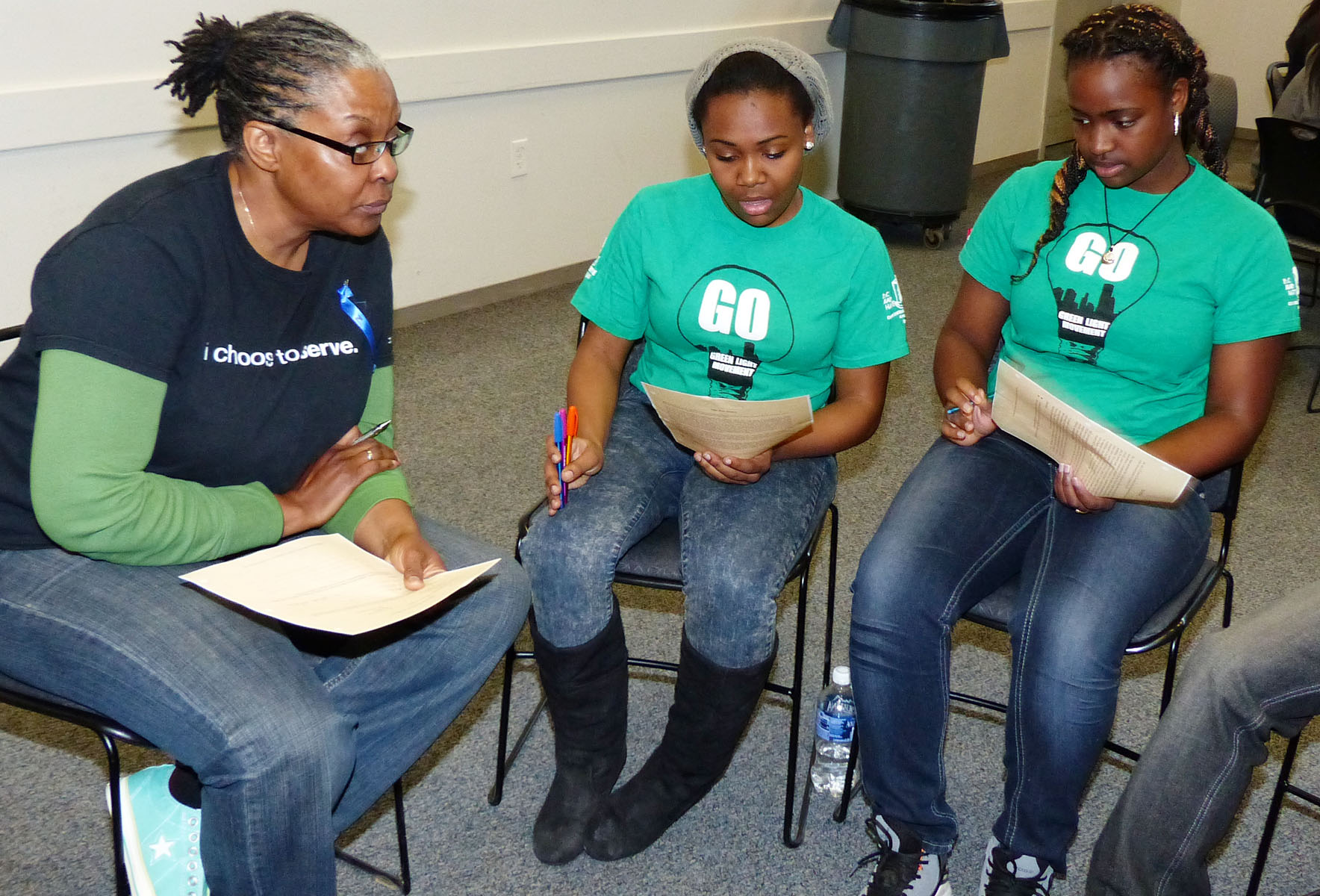 Youth capital development
YCD focuses on developing future leaders by cultivating their natural leadership gifts by providing avenues to express themselves and equipping them with skills to become advocates for themselves and their communities. YCD works with young people to create a positive change through community services that are inspired, led and implemented by youth.
Following are topic covered in the training:  Public speaking, conflict resolution, group dynamics, the art of facilitation, setting agendas for meetings, project implementation, responsibility and accountability of leadership, and youth appearance on CAN-TV discussing the importance of youth community involvement. 
yars making a difference
Youth as Resources' work has provided clear evidence that youth are desirous of helping to serve a need in the community.  These youth must have a significant investment in the building of a community as they will be the community leaders of tomorrow.  Building the leadership capacities of youth provides them with additional skills that will enable them to pursue career opportunities; serve as role models for other youth and residents within their communities; increase their own self-esteem; and help improve the quality of life of families in the community.
Explore More About Chicago Area Project
History of CAP
Learn about the 86 years of impact that CAP has had on the community.      

Careers
Interested in becoming a part of our team?  Explore the job opportunities that are available at CAP.

How to get Involved
Invest in your community by volunteering or donating to the mission of CAP.

Internships
Gain valuable experience and make a difference in your community by working as an intern with CAP.